On August 21, seventeen inches of rain poured down on Humphreys County, Tennessee, in less than twenty-four hours. Water rose at an alarming rate, leaving people trapped. In some cases, people couldn't escape the floodwaters. Numerous people faced the reality of having not only their material possessions but also their loved ones swept away in floodwaters. u. At least twenty-two people died in the flood with others still lost in the rubble.
The area is a mess. Wrecked cars are strewn here and there, debris is piled across soggy ground, and many houses are no longer in livable condition.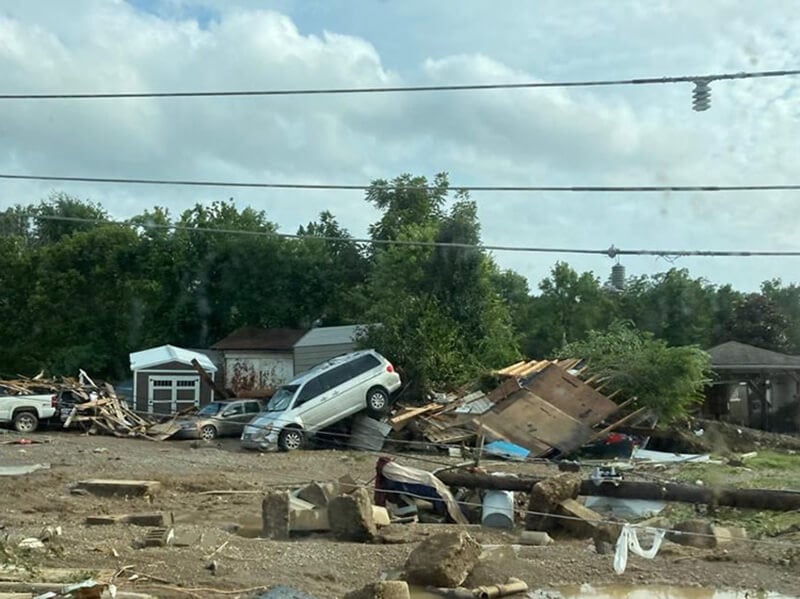 CAM is reaching out with our Rapid Response Teams to help clean up and research the needs. Volunteers are starting to gut out flooded houses.
One Rapid Response staff member checked into providing food for hungry homeowners. A lady who owns a fast food restaurant offered as much food as they needed.  The lady's eyes filled with tears as she brokenly shared, "My brother was one of those who drowned. It is only by giving to others that I can keep going."
One of CAM's Search & Rescue teams is also in the flooded area, searching for missing persons. Their goal is to help bring closure to families who lost loved ones.
Join us in praying for the many people affected by this severe flooding in Tennessee.