CAM staff member and volunteer heading out to join the aid headed to Ukraine.
This morning a CAM staff member and volunteer in Romania joined a convoy of seven vehicles to deliver aid to Chernihiv, Ukraine. Our contacts in Romania made quick arrangements yesterday after receiving word about the convoy of aid headed to Ukraine. The vision for this project was sparked by a Romanian Christian brother who had a heartfelt desire to help people in Chernihiv.
Our contacts filled two vans with food boxes, apples, and adult briefs that were on hand. Part of this aid was funded by CAM supporters. Others donated bread that was also loaded with the goods. The brethren in Romania ordered first aid medicines yesterday to send with the convoy, but they were uncertain if the medicines would arrive in time. When the convoy got delayed until later this morning, the nine boxes of medicines came in time to be loaded on the van!
Please pray for the safety of the people making the 470-mile trek today from Suceava, Romania, to Chernihiv, Ukraine. Chernihiv is located north of the CAM base in Kyiv. The city was recently liberated from Russian control, but the devastation from the war still results in tremendous needs.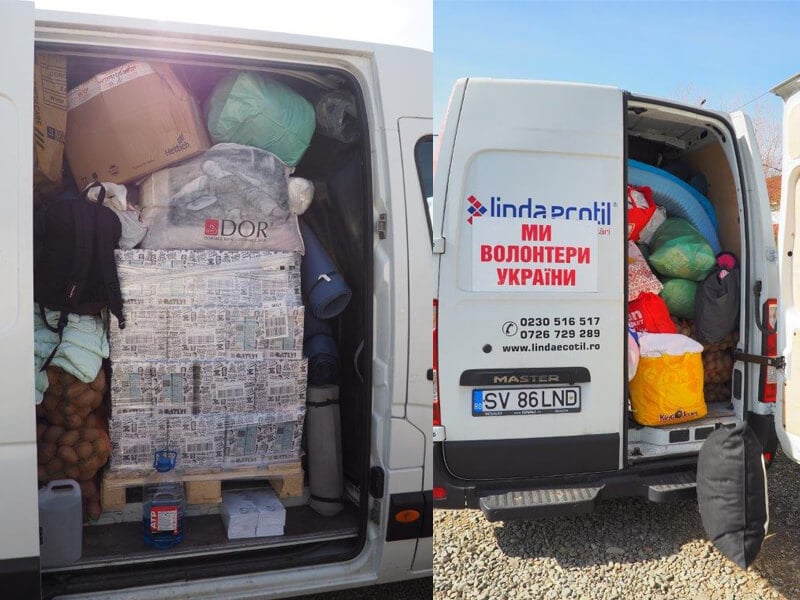 To help support the Ukraine Crisis program, please click the button below to give a gift.