Pictures of the Kentucky flooding last month speak volumes. They tell of the pain, grief, and loss that is being felt up and down the hollows and vales of Jackson and Hindman, Kentucky.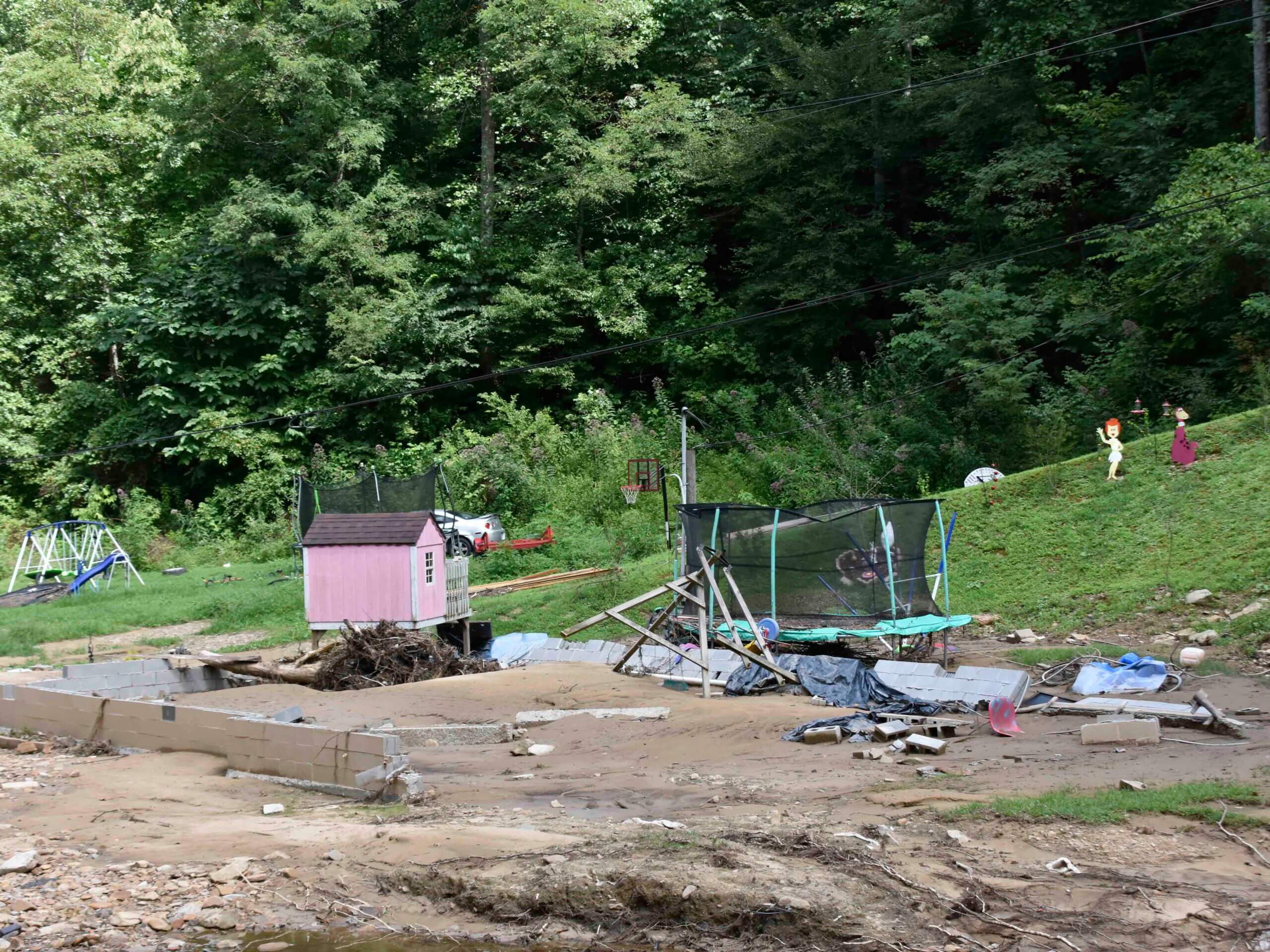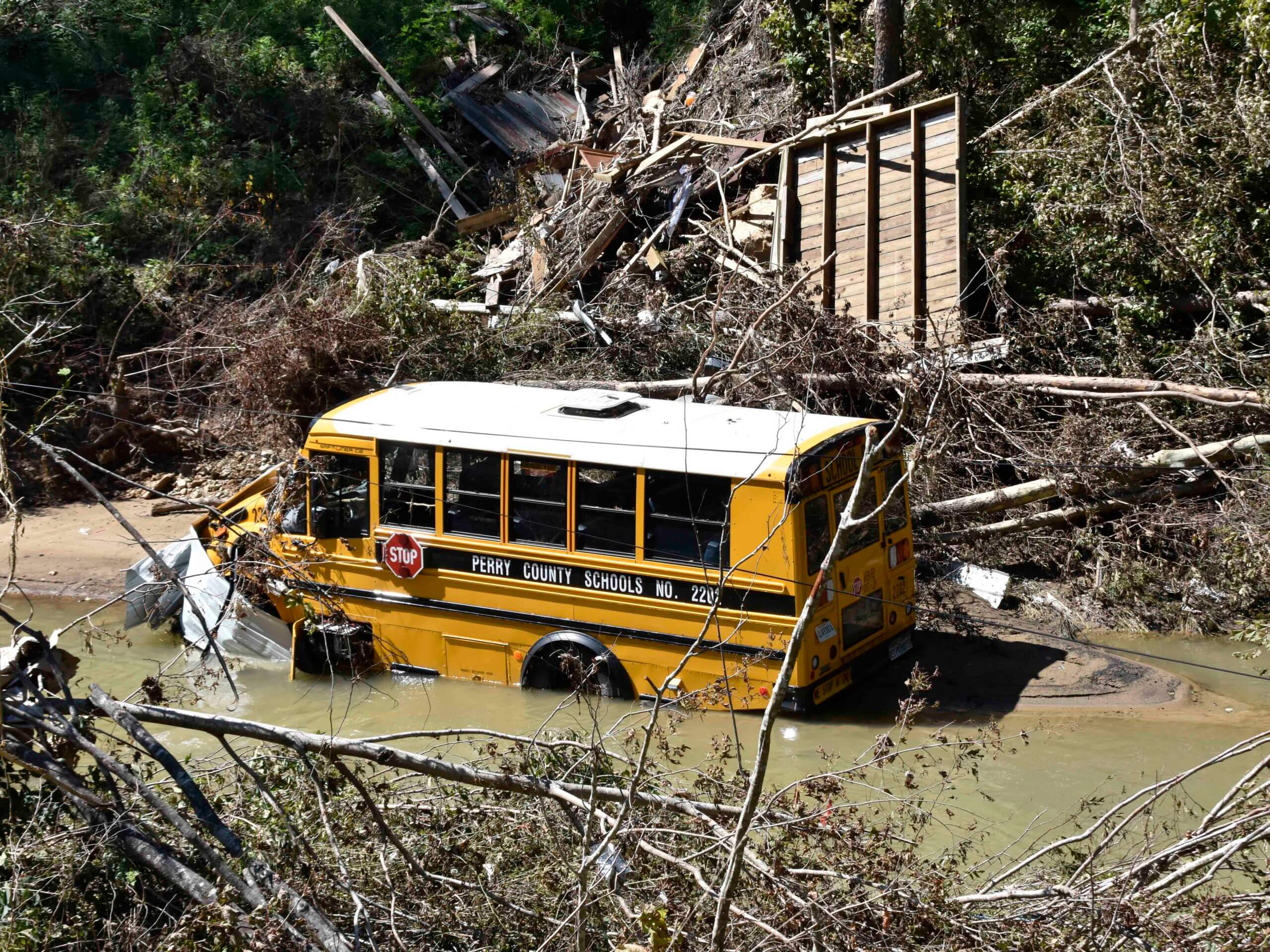 Recovery from this devastating flood will take a long time. For some life will never be the same.  Join us in prayer for them as they try to salvage and rebuild.
Would you like to help people affected by disasters like the Kentucky flooding? See the donation option below to help with cleanup and rebuilding after natural disasters across the United States.
Severe Flooding in Kentucky

August 2, 2022
Record rainfall sweeping through the area caused severe flooding in Kentucky last week. People in eastern Kentucky share their stories of desperately trying to escape as floodwaters rose.
Now, many face loss, destruction, and sorrow. The floodwaters swept away trees, vehicles, and entire houses. More than thirty people, including young children, were killed. But more are still missing. "People are left with nothing," said one woman.
---
At a glance
At least 30 people were killed.
CAM Rapid Response teams are researching and beginning cleanup in Hindman, Kentucky, and Jackson, Kentucky.
The flood is the second major disaster to hit Kentucky in less than a year. In December, severe tornadoes wreaked havoc in parts of the state.


---
A wave of muddy water rushed into an Anabaptist congregation's church house. The water rose to four feet in the basement, soaking schoolbooks, overturning desks, and leaving a mess of mud and debris.
"The damage to our church seemed minor when we began to see and hear about the devastation that had happened . . . in the surrounding community," said one woman from this church. "There were places where a creek that was normally a foot deep became a 20-foot-deep river."
She also told of the flooding in the nearby city of Hindman. "Trailer houses floated away; windows broke in; people, not knowing what was going on in the dark, stepped out the door to check it out and were swept away." Only the roofs of one-story homes were left above the water.
Sorrow in the floodwaters
As floodwaters rose, one father hoisted his four children onto the roof of their house trailer to keep them above the water. He then tied them together using an extension cord so he could hold them on the roof.
Then another trailer house floating in the floodwaters rammed into this house, tumbling his children into the water below. Their father could only watch helplessly. None of them survived.
Another flood victim, Leah,* heard screaming coming from her neighbors' home. She yelled, "Cody, is that you?"
"Yes, help us!" came the desperate reply. As Leah tried to find a way to help, the house disintegrated before her eyes. Her neighbors, caught inside, were killed.
Responding to Kentucky's severe flooding
Cleanup and hot meals
CAM Rapid Response staff members are researching needs in Kentucky. Teams are stationed in the Jackson and Hindman areas, where they are beginning cleanup work. Floodwaters are still standing in some areas, so our teams are beginning work in higher elevations. As the water recedes, they will continue to research needs.
Yesterday CAM's Loaves & Fishes food kitchen began serving hot meals to flood victims. The kitchen is set up in Jackson, Kentucky, and operated by the New Order Amish. Another CAM-funded food kitchen will be set up in Hindman.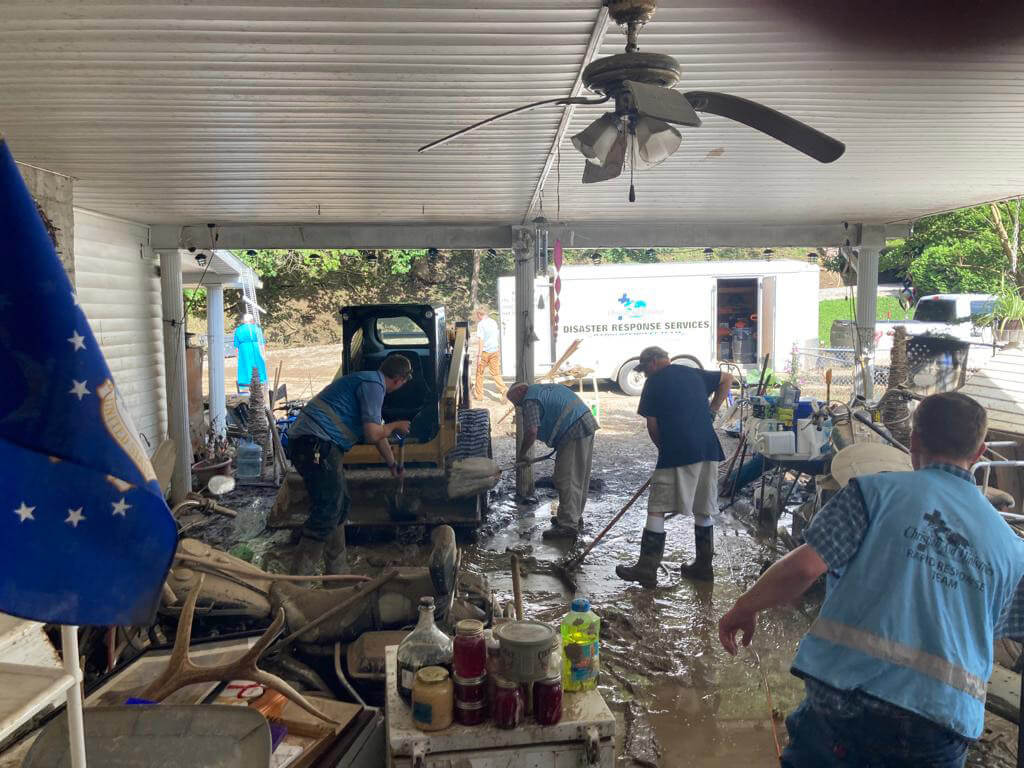 The goal of these kitchens is to provide much-needed hot meals to people who have lost nearly everything. The kitchens also open doors to offer a listening ear and Jesus' hope.
We will continue to look for ways to offer a compassionate hand in the wake of the severe flooding in Kentucky. Supporters' donations help us to respond with cleanup and rebuilding in response to this and other similar disasters in the United States.
*Names in this article are changed to protect identities.
To help support the Disaster Response Services program, please click the button below to give a gift.